Steam Happens #18: Two Boats, Two Visions A World Apart
(the movies below are very large files and should be downloaded only if you have a broadband connection)
A ride on Russ Steeves' launch Redbud:
Russ organizes the Charles River Meet in Boston in early October each year.
Drop him a line if you can make it. His email is RussSteeves@verizon.net or tel (978) 256 6333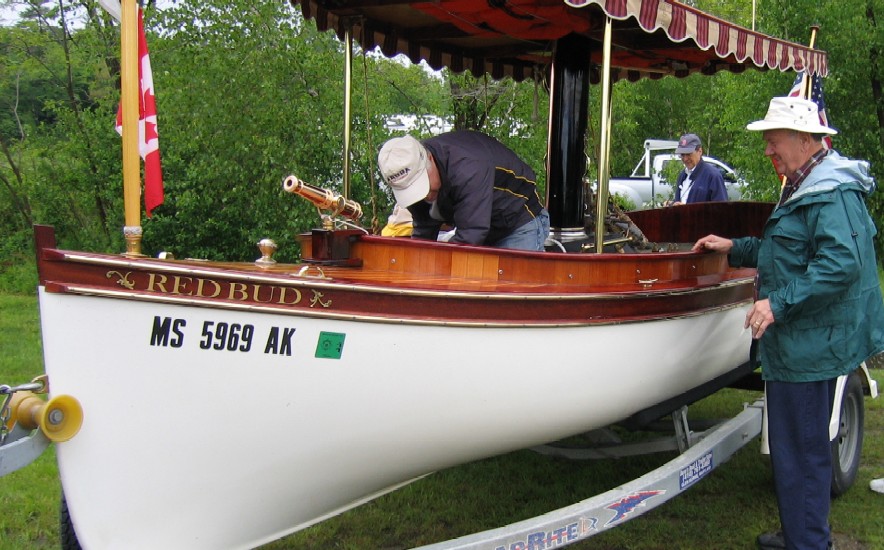 Drying out the boat prior to launching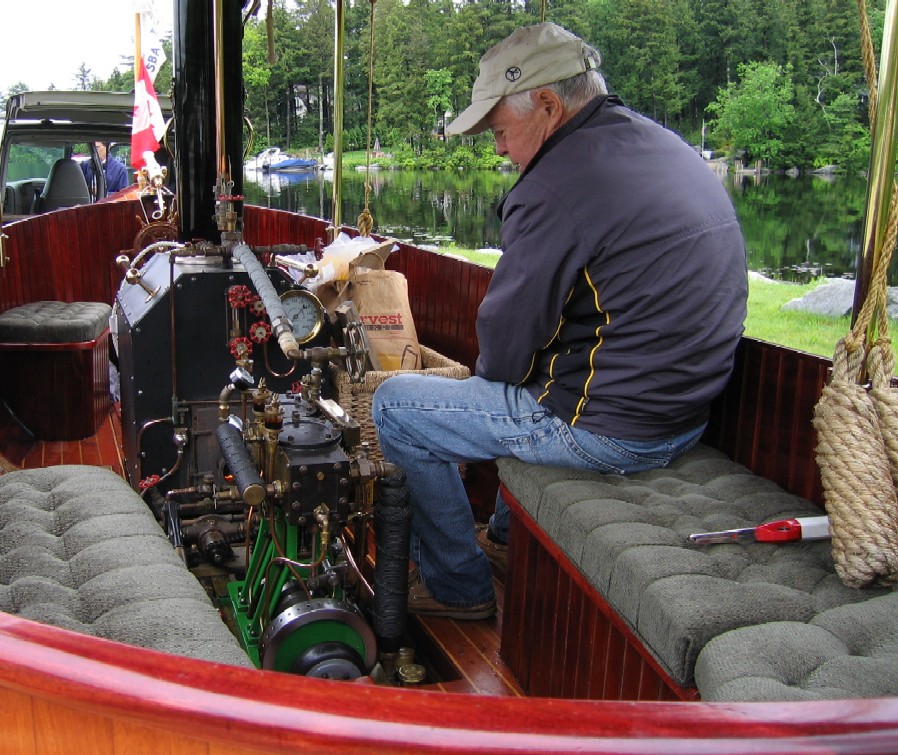 Note the quality of brightwork and polish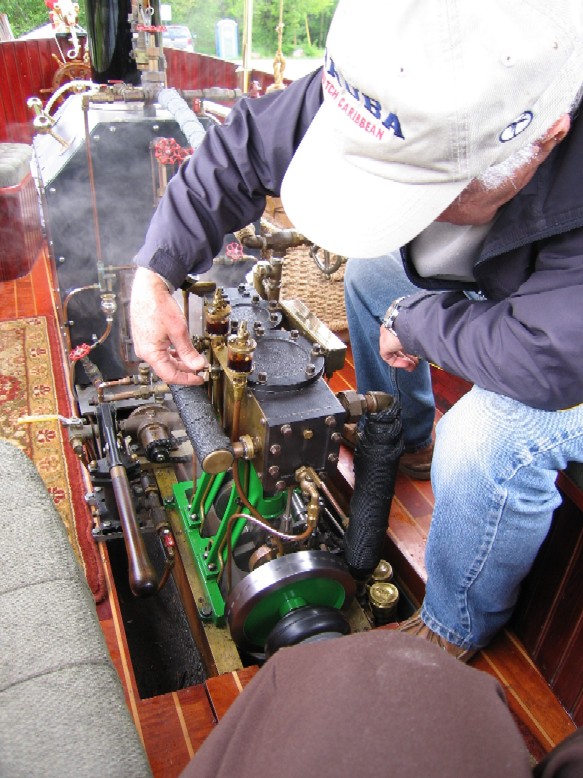 Russ covered most hot surfaces with his own macrame. Beautiful knot work!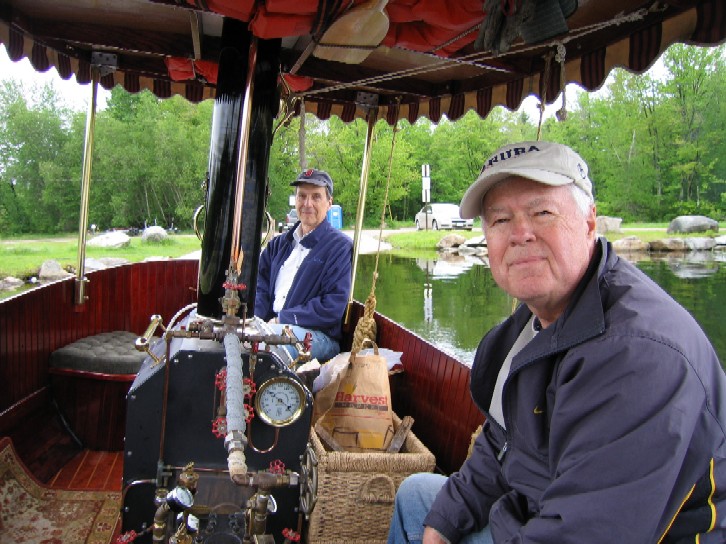 Backing out of the Lee's Mills boat ramp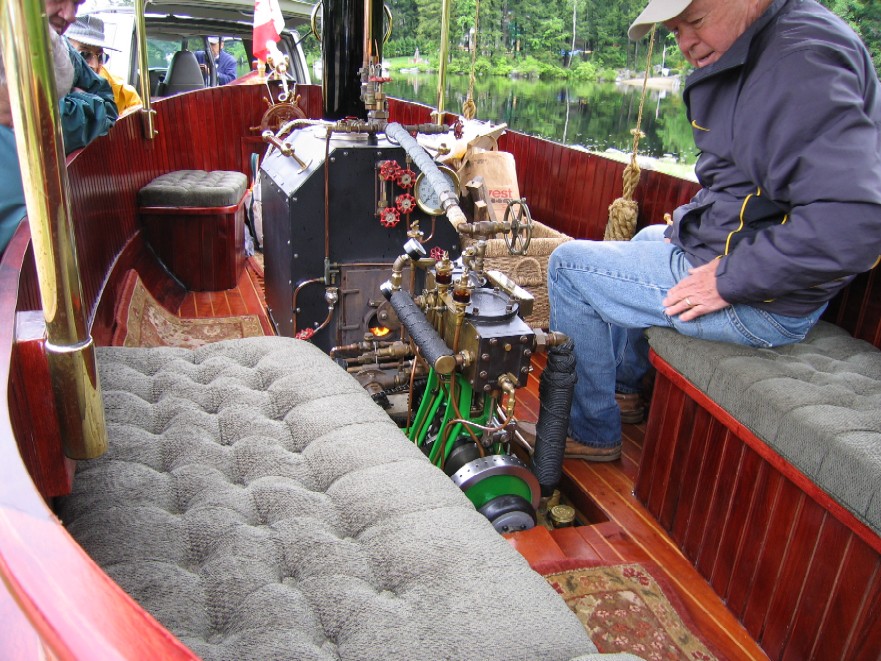 More cockpit details. Macrame and carpets!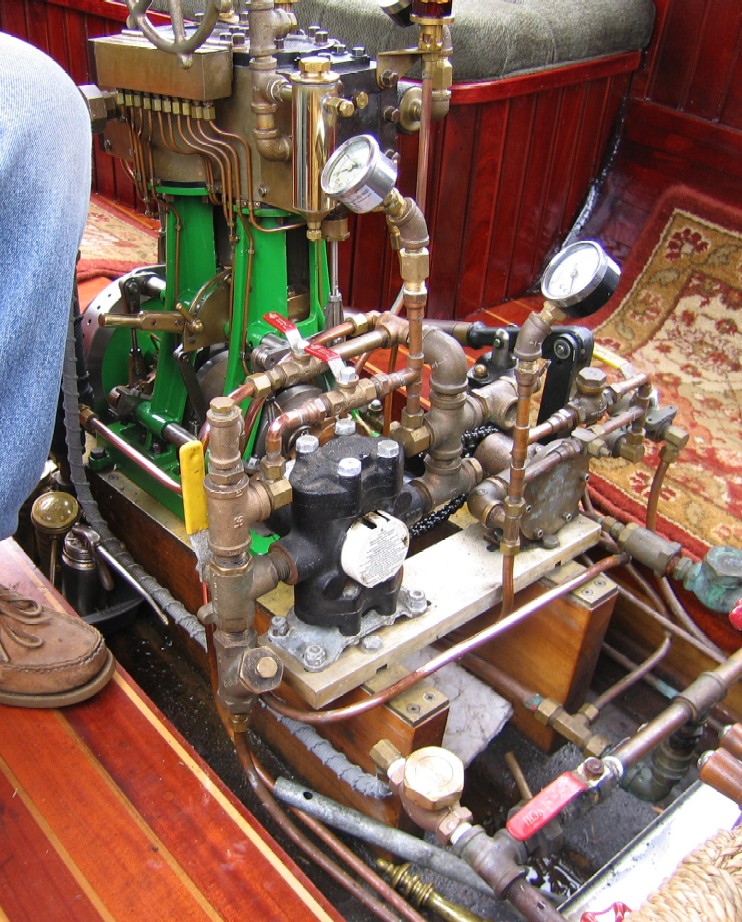 Some engine and piping details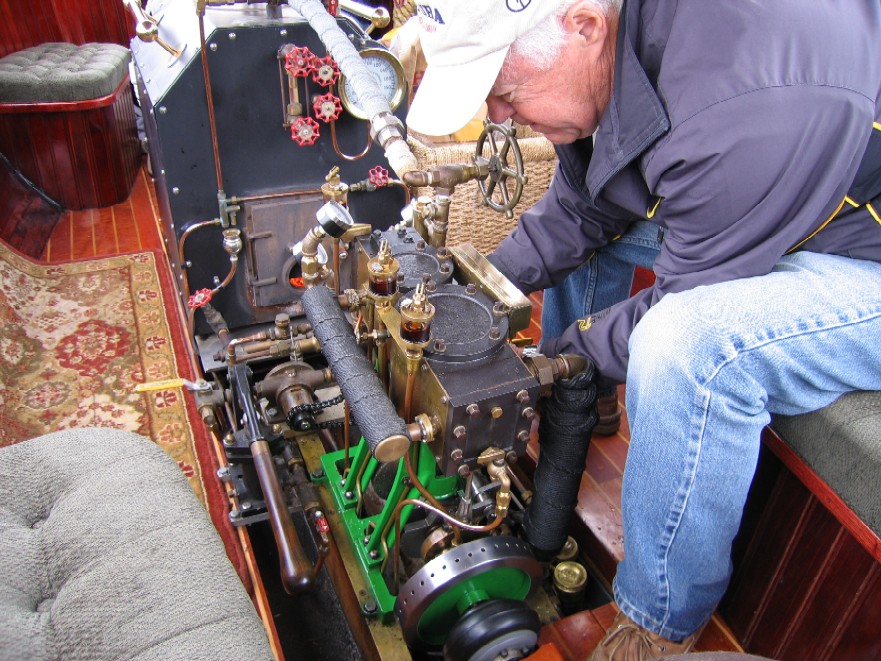 Minor adjustments. I've never seen this much attention to detail. This is truly a magnificent boat.
Download Redbud movies:
---
SB RAECAROL
Ivan Chute lives in Sebago, Maine and can be reached at: PO Box 70, 04029, or phone (207) 787 8857.
Ivan does not have computer access.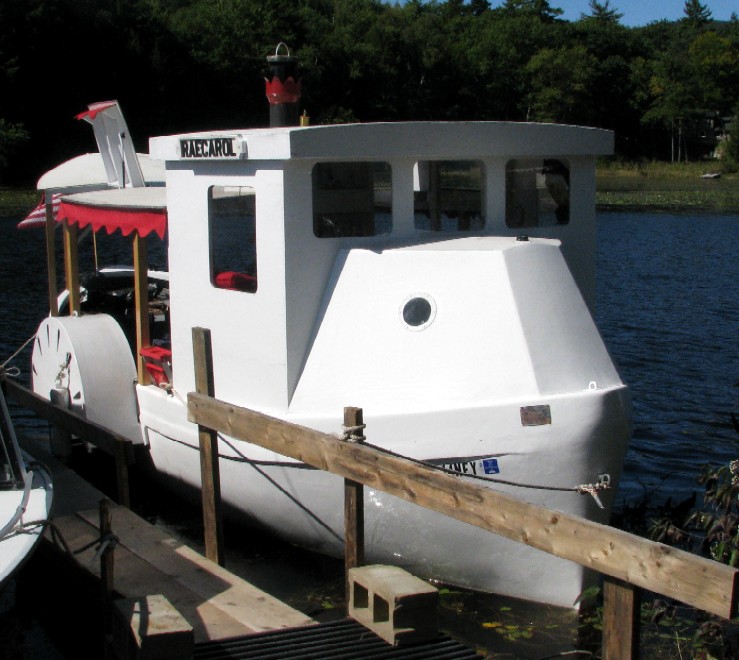 At the Lee's Mills dock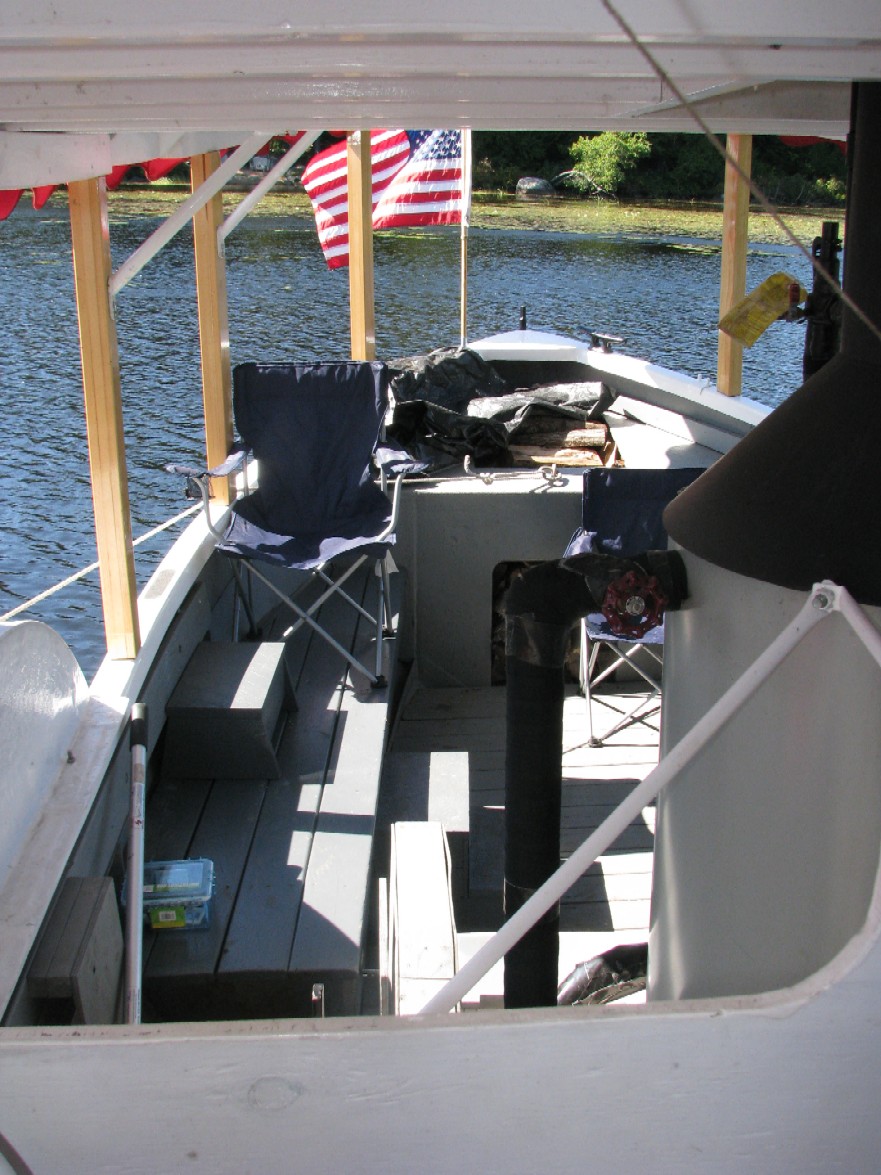 Looking aft from wheelhouse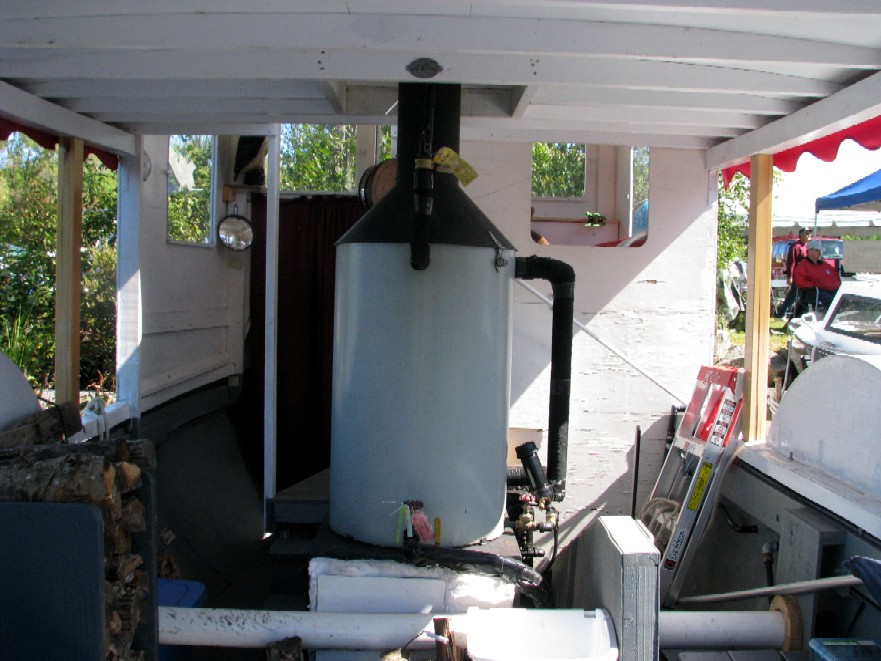 looking forward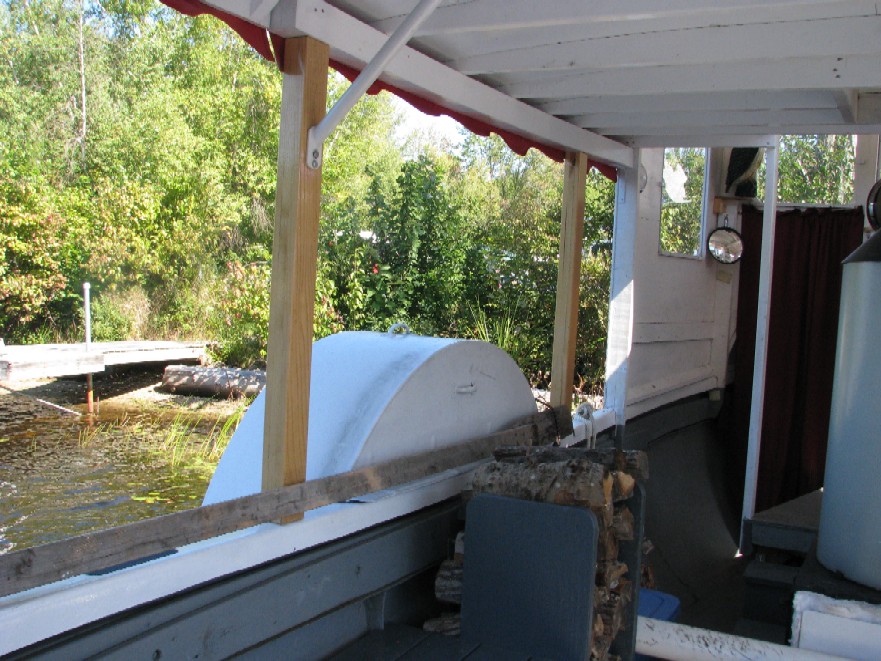 portside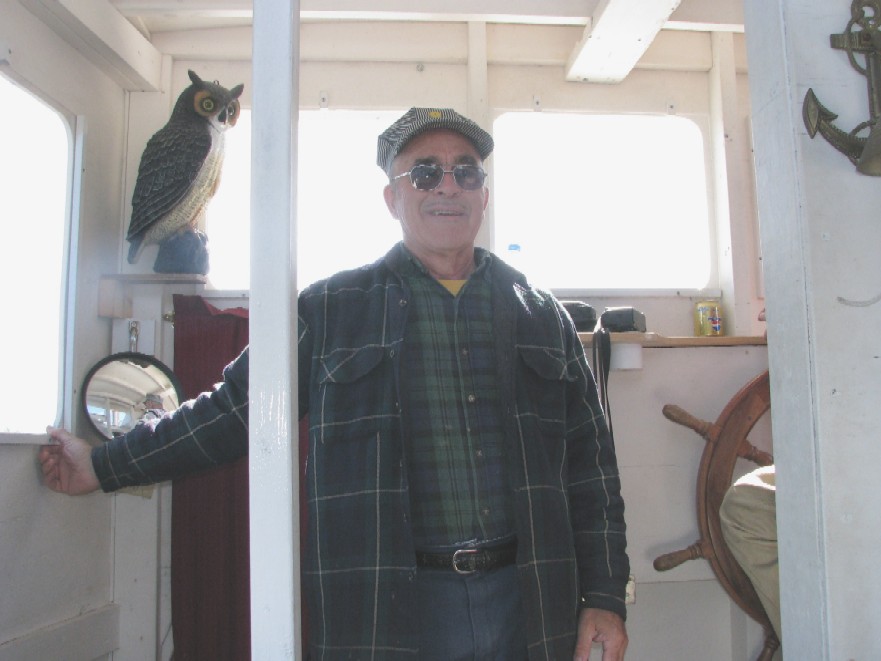 Ivan in wheelhouse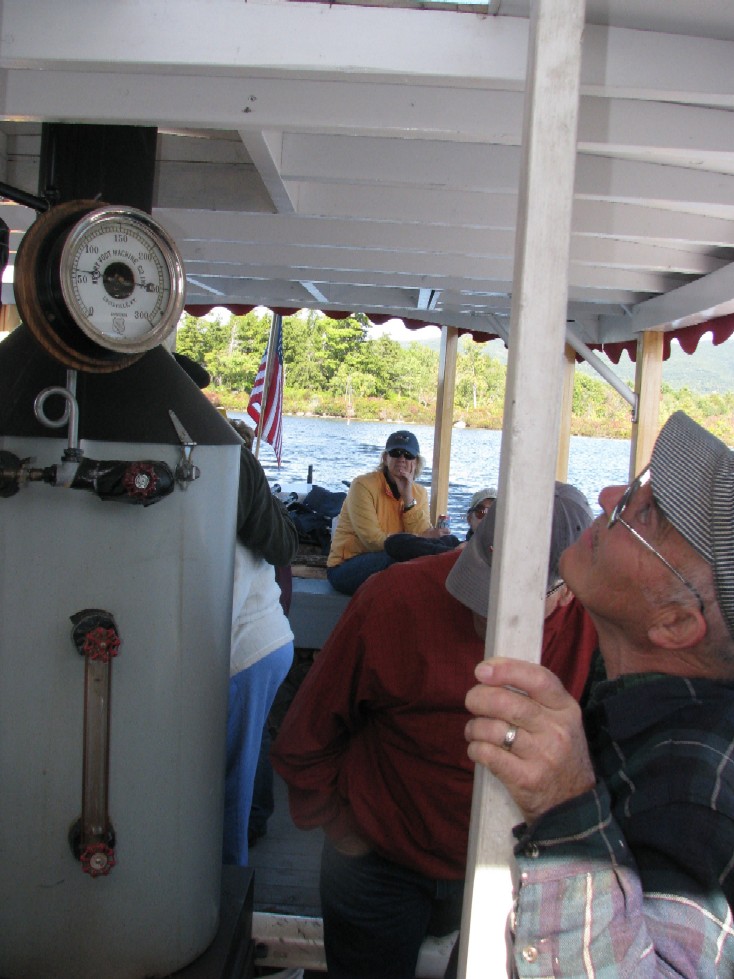 Moving along at 60 psi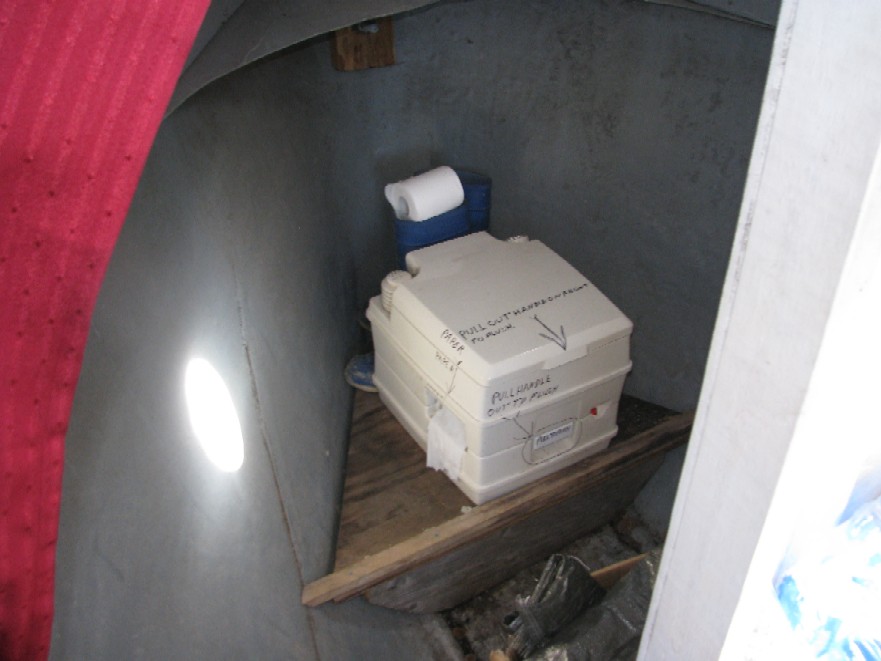 Note the clear instructions on head. No mistakes wanted!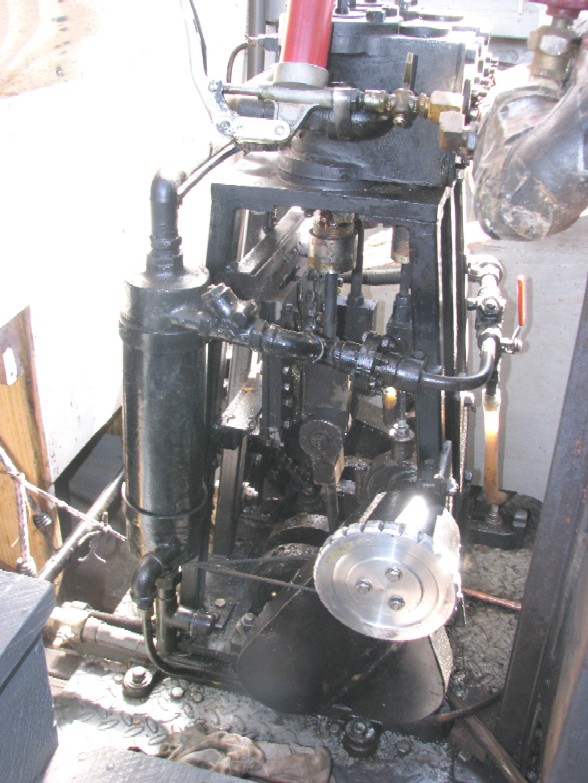 Vern LeDuc's twin simple side valved engine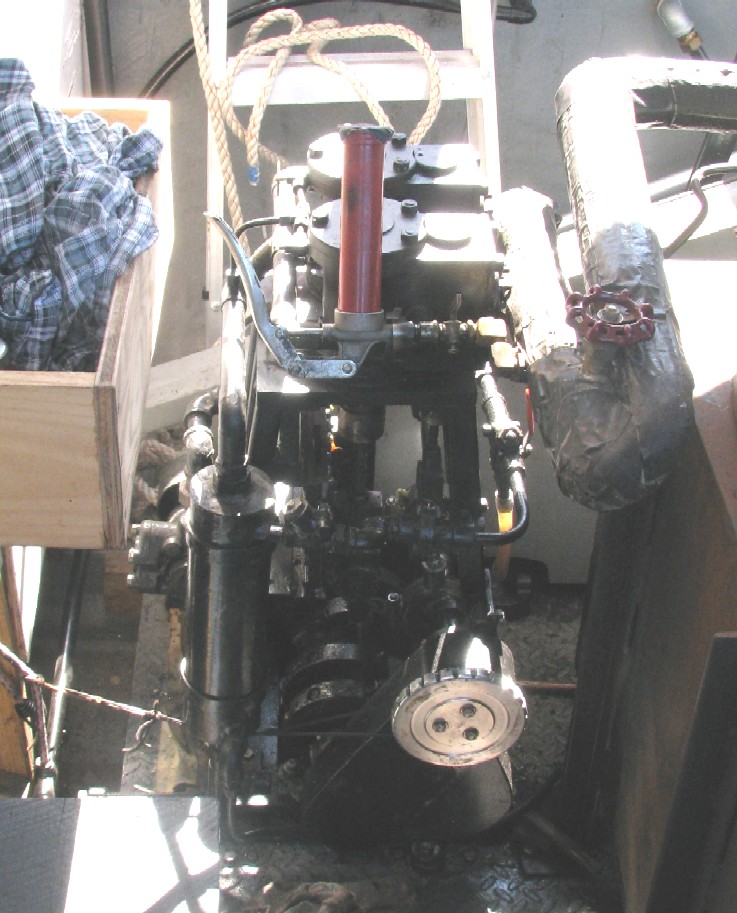 engine from above
Click here for large movie of a ride on RAECAROL
(do not download unless you have a broadband connection)