STEAM HAPPENS #16
SUPPLEMENT TO RICH BLACKHAM'S ,
The Smallest Radio-Controlled Tugboat?
A FEW LARGER PICTURES IN COLOR
and a 10 meg movie of the beast in action (see below)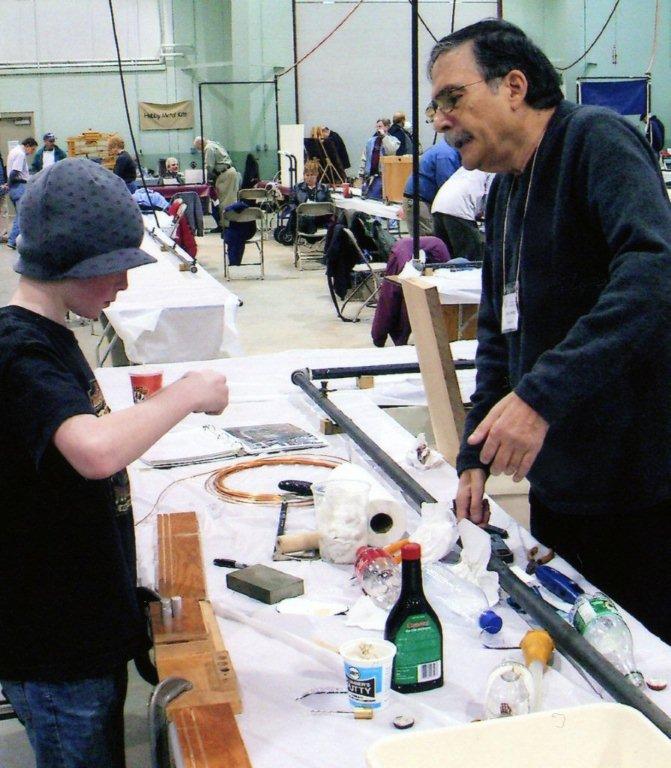 BUILDING POP-POP BOATS AT CABIN FEVER 2008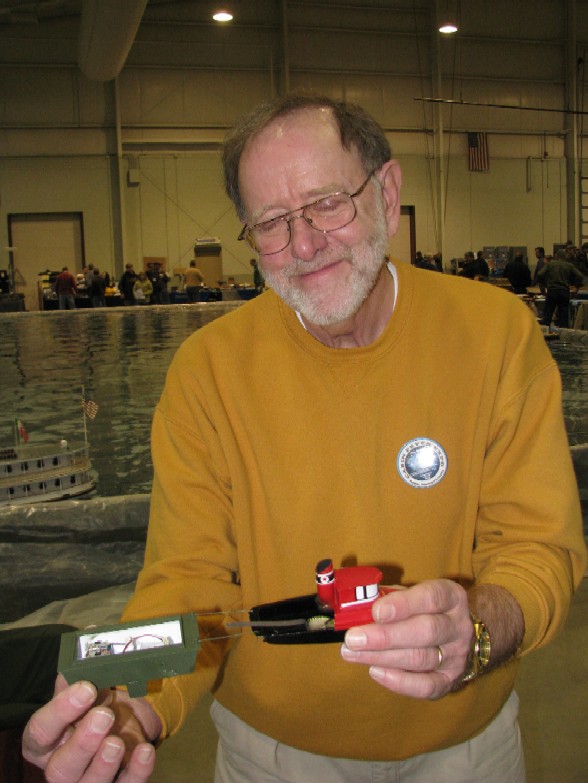 RICH AND HIS NEW RC BOAT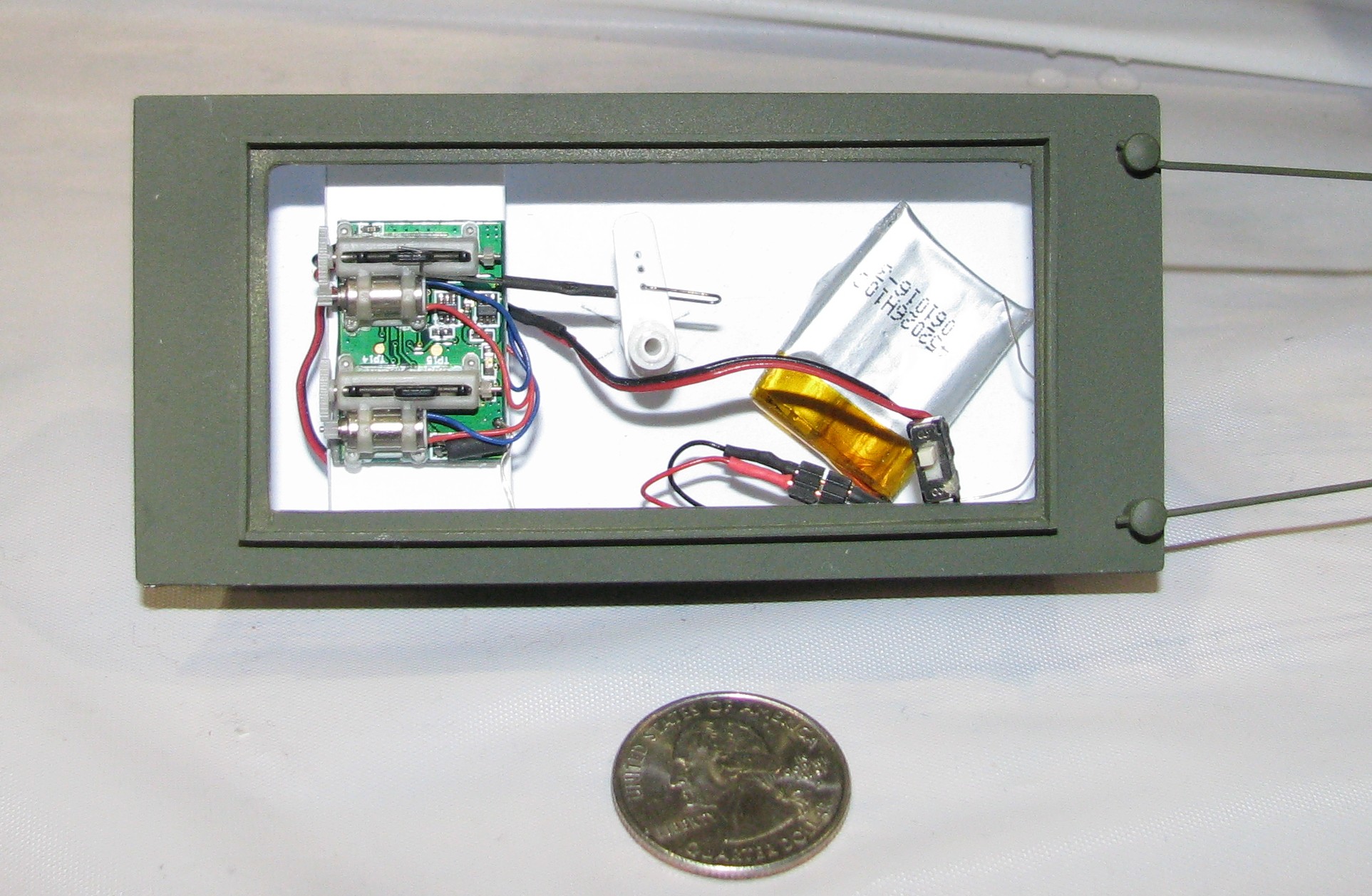 INSIDE THE BARGE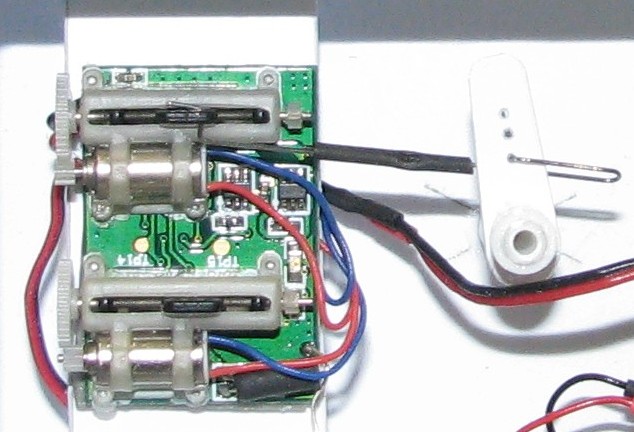 CLOSE-UP OF THE SERVOS (note only top servo is used. Linked to rudder)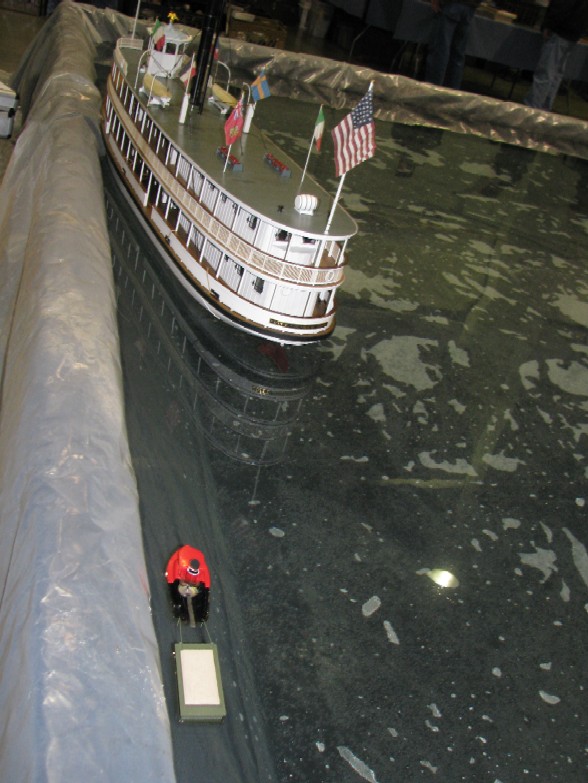 SNEAKING UP ON ONE OF THE BIG BOYS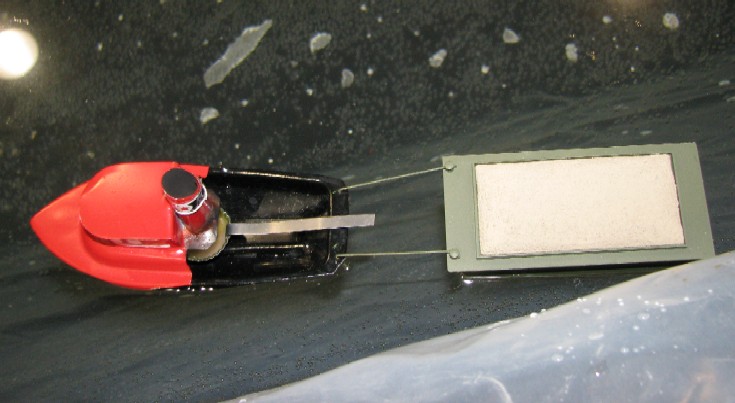 BOAT AND BARGE
CLICK HERE TO VIEW A 10 Meg MOVIE OF THE MINI TUG IN ACTION.
BE SURE TO TURN YOUR SOUND ON TO HEAR THE COMMENTS.
Do not download this movie unless you have a broadband connection