Appendix to Steam Happens #13
The Resurrection of the Derelict
A FEW PHOTOS AND A MOVIE OF THE PROCESS,
INCLUDING HIGHER RESOLUTION PIX FROM THE ARTICLE
(you can download and view the movie by clicking on the photo located at bottom of this page)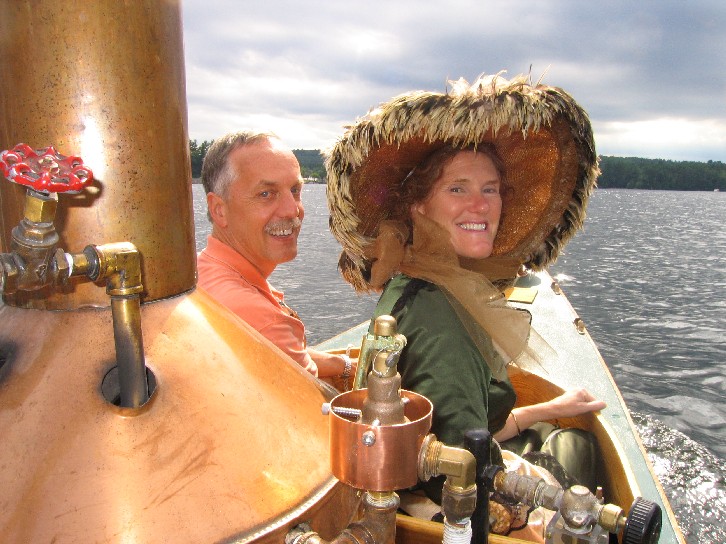 Starting to put in the bulkheads and stringers. Note the condition of the hull....Arghhh!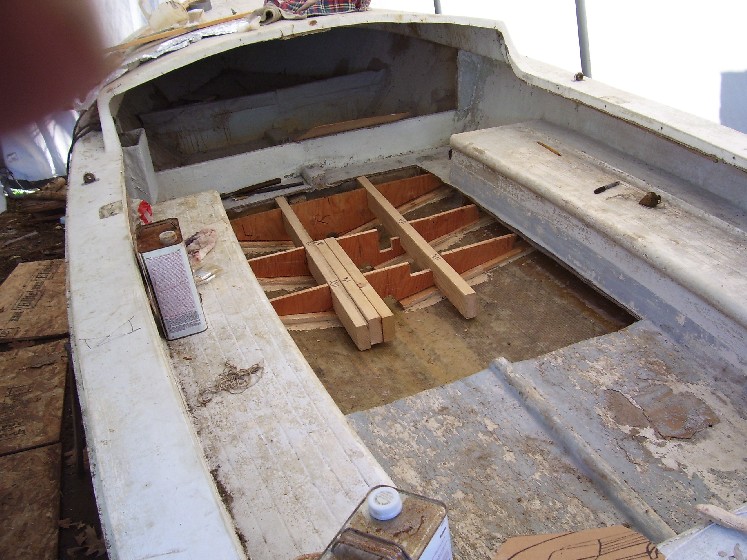 Engine and propshaft with clutch mounted in hull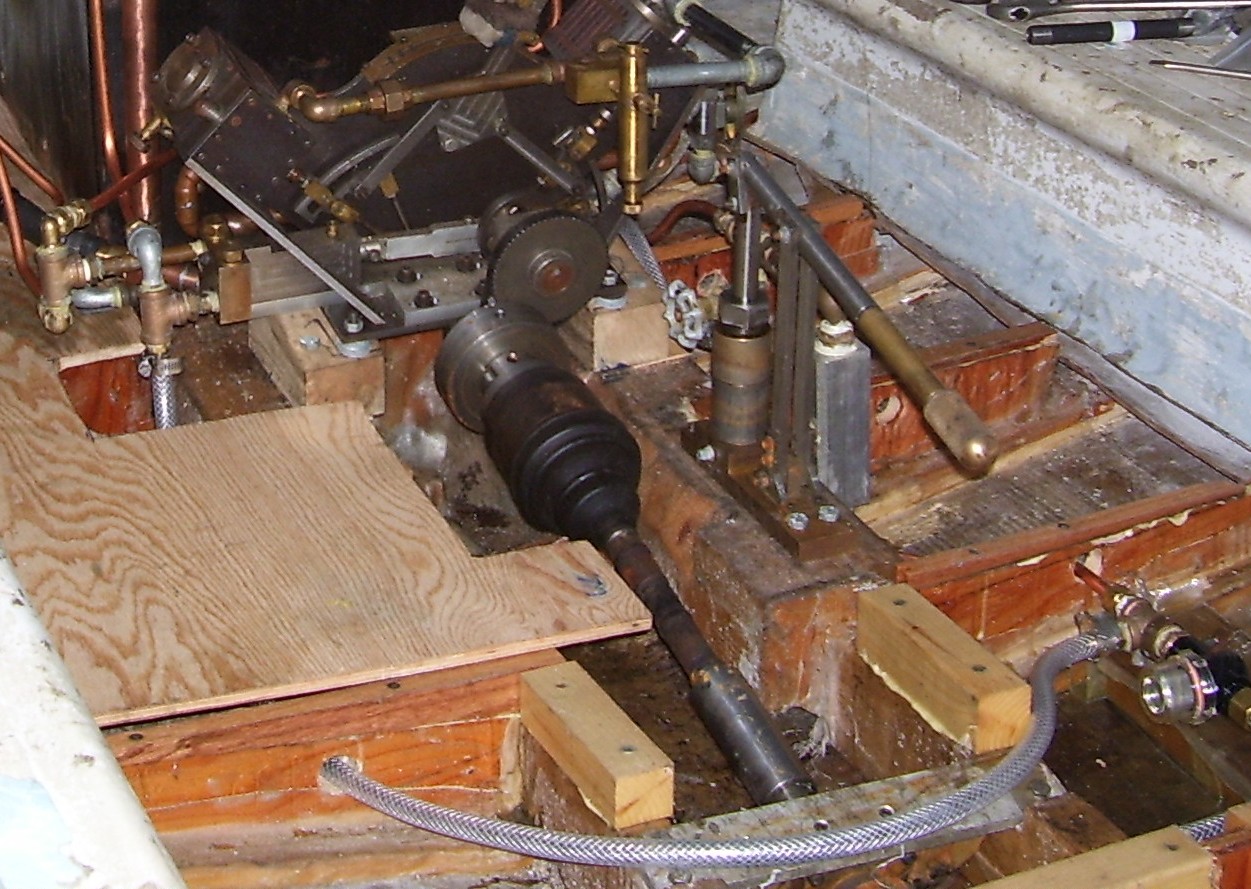 First steam-up. Al tinkering.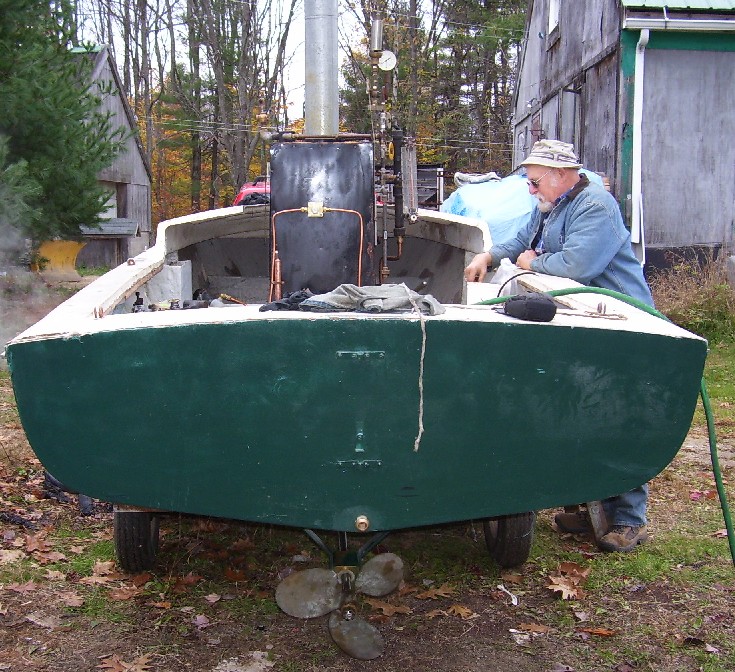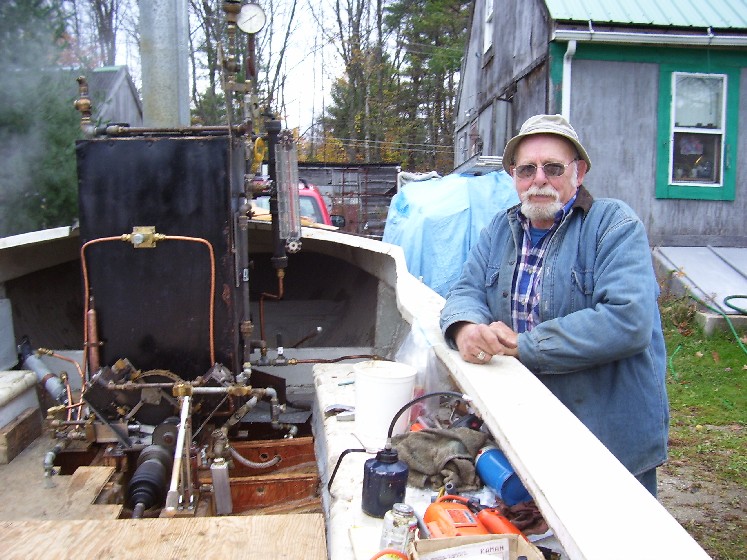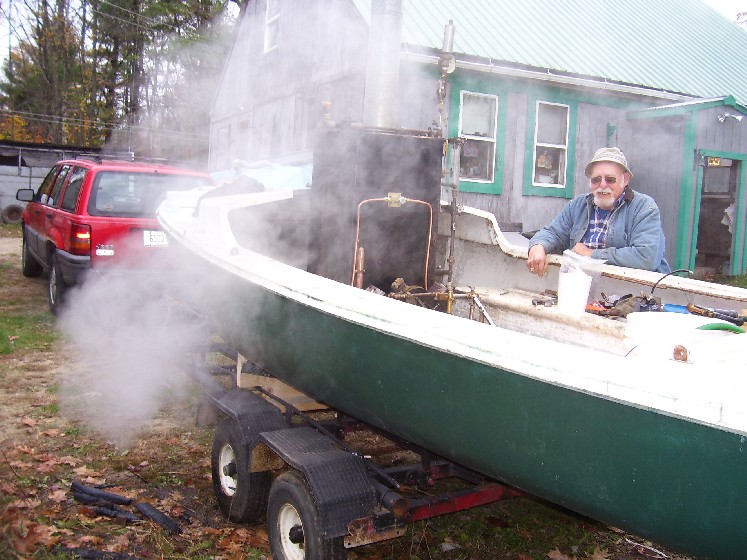 Al's home-made cutless bearing with struts. Note the inaccuracy of the low point of the transom. The prop shaft does follow the mid-line.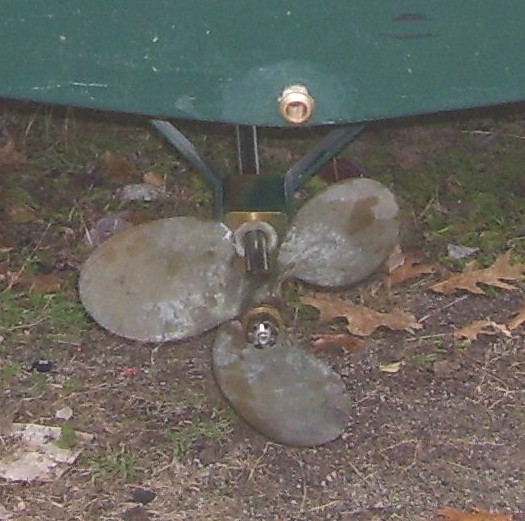 First pond trials. Watching the pressure climb.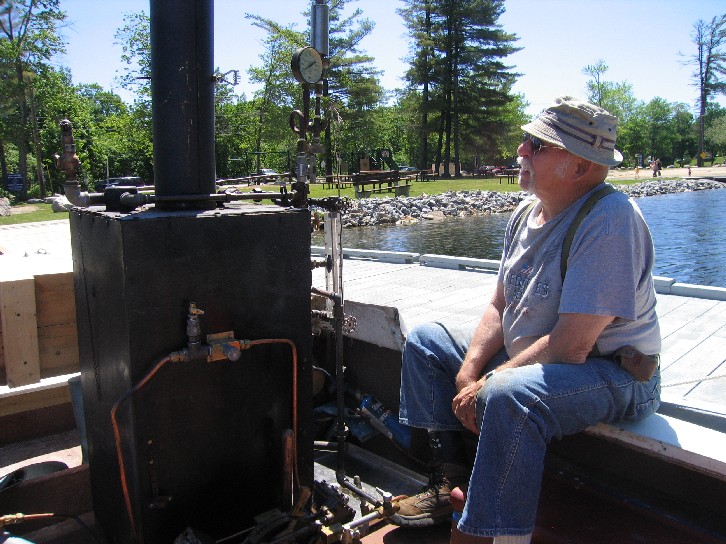 Moving up Highland Lake, Bridgton, Maine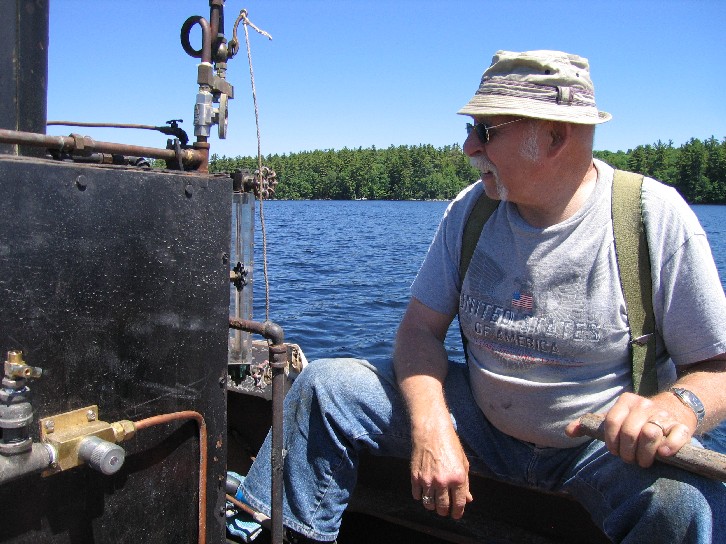 Note handy tiller extension made out of an old stick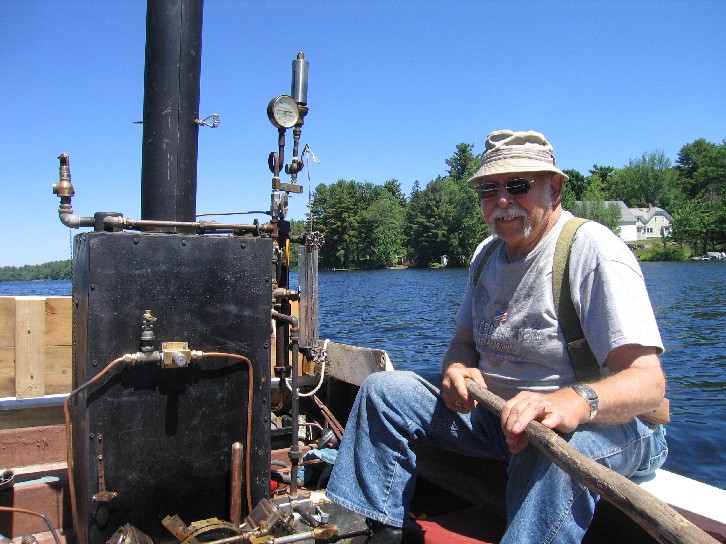 Snow still on Mount Washington (leftmost mountain)...Water were a mite cool for a swim!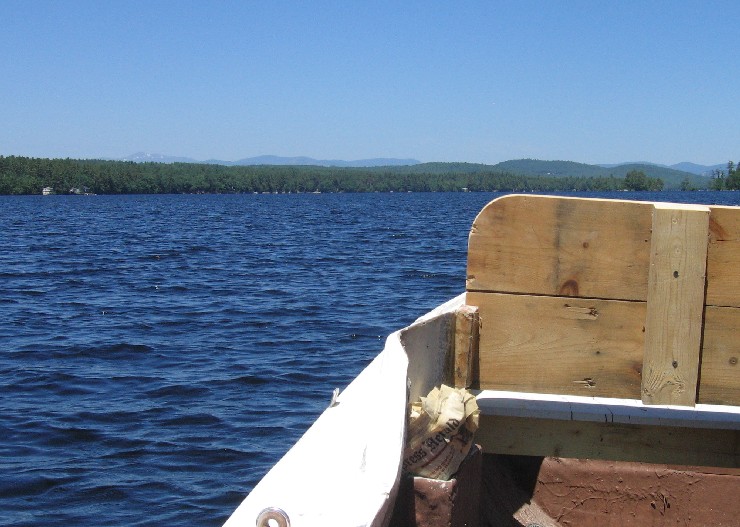 Lots of passenger space, solid stability, and good speed at only 50 psi.
We later added a steam line draft inducer up the stack and now she really flies along at 80+ psi...
We like the more sedate 50 psi speed better, though.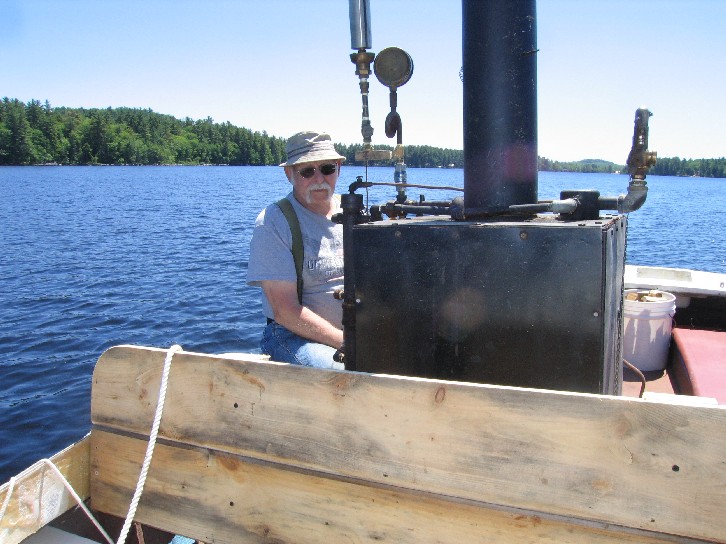 Click on the photo below for a movie of the pond trial
(this is a very large 9 meg file. Do not attempt to download unless you have broadband)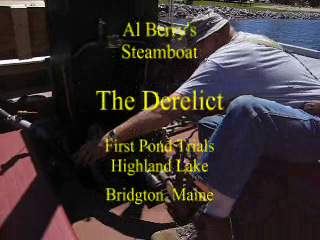 another film of Al's first solo on Pennesseewassee Lake, Norway, Maine
A few still shots of that day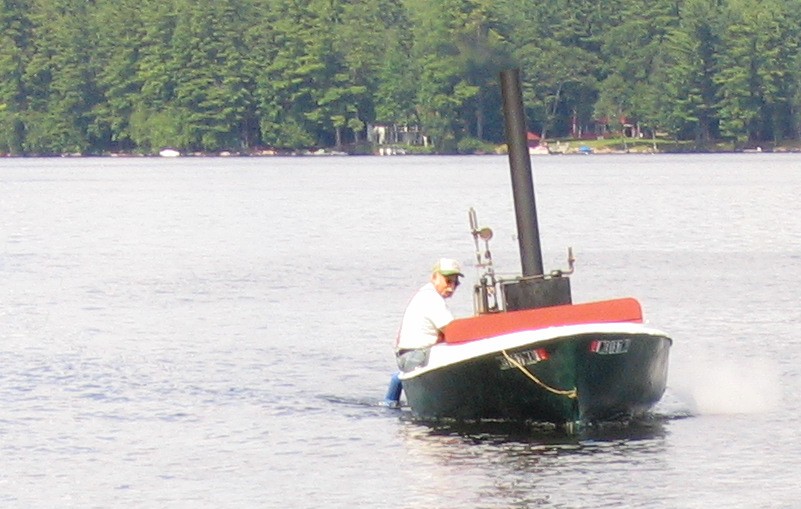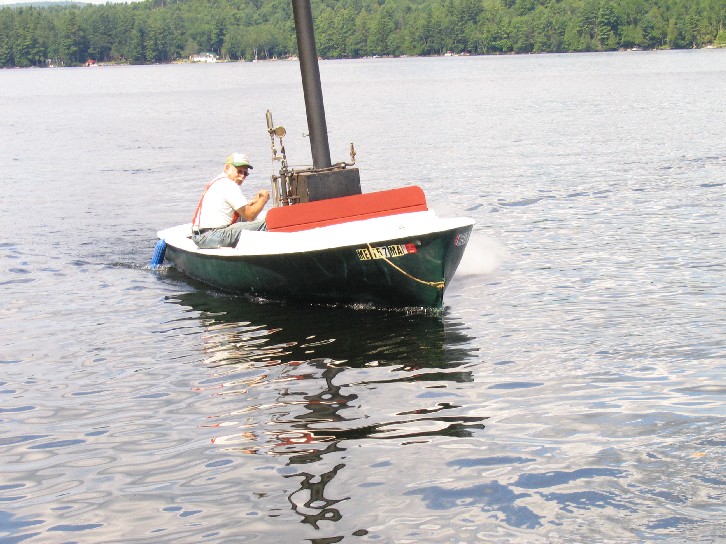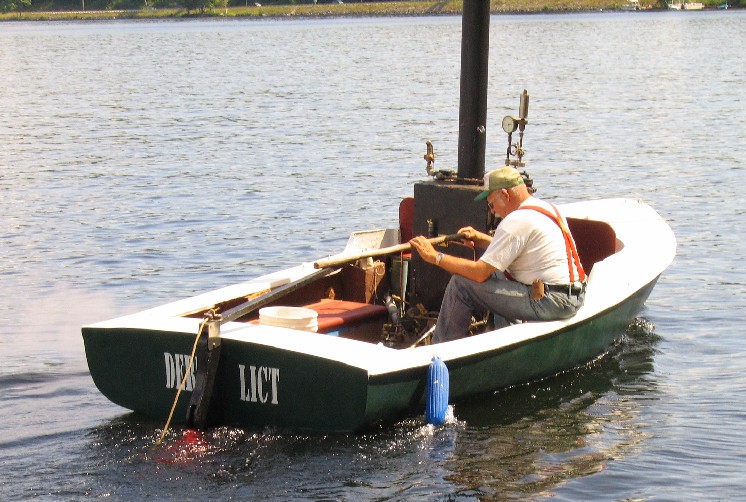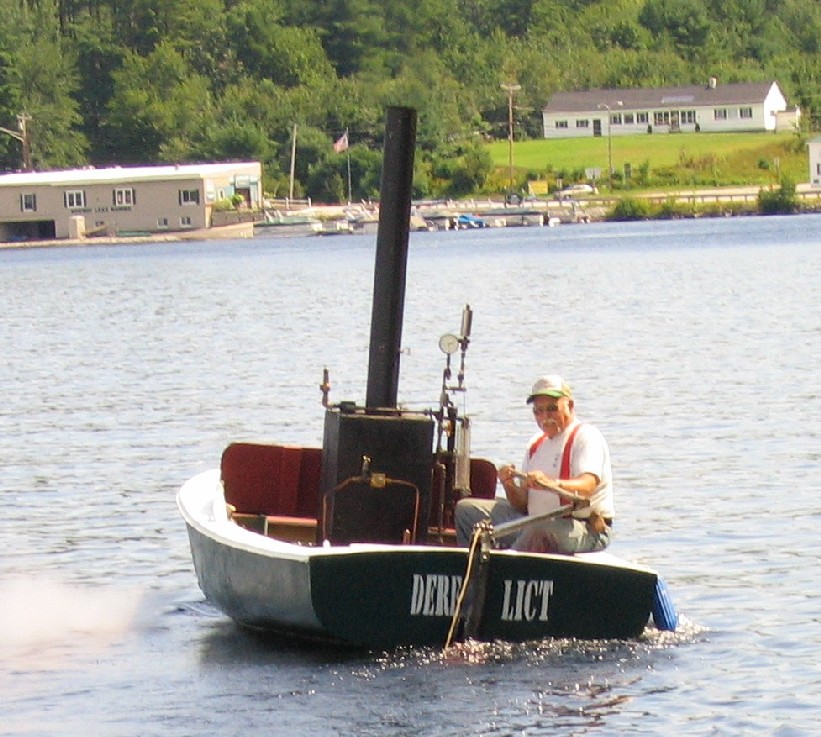 Here's a photo of Derelict running the new Waterford Design V2 Simple built by Al
Click on the image below to view a movie of this new set-up